Welcome to Team Illinois Cheer. As the popularity of cheerleading continues to grow so does the demand for strong fundamentals & technical difficulty. We want to help build our athlete's cheerleading skills but more importantly give them life skills to be a winner at whatever they choose to do.
Our goal is to provide the athletes with a positive atmosphere where they enjoy the sport of cheerleading. Along with the physical benefits of competitive sports, it is our intention that the simple principles of self-discipline and hard work be an important part of the process. In the end, developing strong athletes both physically and mentally is our focus.
Feel free to browse around our website and see all that we have to offer! Here are some quick links to other information on this page:
2016-​2017 Full Season Evaluations

2016 Summit Bid Recipients
---
2016-2017 FULL SEASON EVALUATIONS
Age & level evaluations for full season teams will be held the week of Tuesday, May 31st through Saturday, June 4th.
CLICK HERE for the 2016-2017 Evaluation Information Packet.
CLICK HERE for a calendar of tryout prep, classes, clinics & open gyms during the month of May.
CLICK HERE for the 2016-2017 Full Season Handbook.
---
2016 SUMMIT BID RECIPIENTS
Green Shine (Youth Level 1) At-Large Bid
Teal Shimmer (Youth Level 2) At-Large Bid
Silver Charm (Youth Level 3) At-Large Bid
Purple Crush (Junior Level 2) At-Large Bid
Black Sparkle (Junior Level 4) At-Large Bid
Orange Obsession (Senior Level 3) At-Large Bid
Pink Envy (Senior Level 4) At-Large Bid
---
Sign Up For A Free Class!
Photo Gallery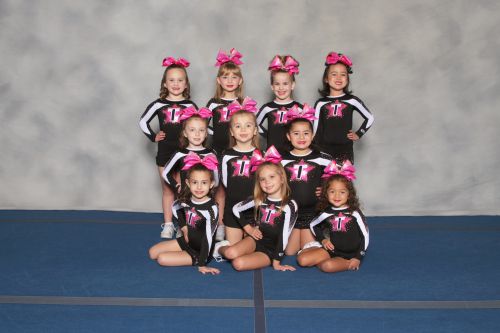 View More